Relax ~ Unwind ~ Be at one
Welcome to FireBeans! Here you can find information on Distant Healing, Energy Clearing, Animal Healing, Self-Help and how to book an appointment with me, Katy.
Healing is a wonderfully relaxing experience that can help relieve a whole range of symptoms from migraines and back problems to chronic pain, stress, panic attacks, anxiety and depression.
Take a look through the menu on the left for more details or
contact me
if you need more information.
My healing services include:
* Distant healing ~ Wherever you are in the world, I can send you powerful energy healing.
* Animal healing and communication ~ I have a great connection with animals and a passion for helping them through their troubles - face to face and via distant healing. Face to face I have most experience with small animals, and my areas of particular expertise are rabbits and dogs.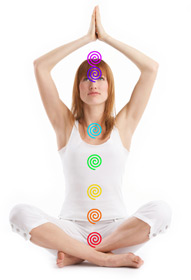 Subscribe and get £5 off your first session!
(face-to-face sessions only)
Subscribe to my email-newsletter and you will be emailed your discount code once you are subscribed. Quote the code when you book to claim your discount.
In this newsletter I'll cover any new "in-centre" dates or locations, as well as relevant site and crystal-related updates. To subscribe please fill in your name and email address below.